Ready to ship....
we pack it right....
in wooden crates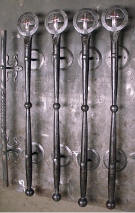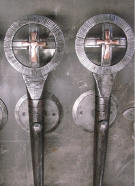 Door hardware for Saint Paul the Apostle Catholic Church in
Juneau, Alaska. We REALLY enjoyed forging these.


These add life to an otherwise dull door


This door was plain
as a mud fence
until we added
a little ironwork


This whole house
is original...
especially this door!


Gotta look again


The small doors
were not ignored


A good ole'
door knocker


The ring on
our front door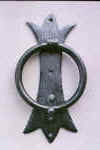 Big Door Knocker #1
Forge Finish